January

January 1st: New Years Day
January 15th : Martin Luther King Day.
You should have already filled out your FASFA; go ahead and mail it out immediately following the new year.
Be sure to fill out and submit any other financial aid forms that are required, making sure to keep and organize any copies; be sure to have your financial aid office assist should you have any questions.

Make sure you understand the differences between state financial deadlines and the deadlines used by regular college institutions.
Don't forget to let your parents know that they could save additional money through IRS education tax deductions and credits.
February

February 2nd: Groundhog Day
Things start to get a little more exciting as your college decision and acceptance letters begin arriving; don't be let down too much if you don't get into your school of choice (that's why you have backups!)
In addition to your decisions, be on the lookout for your Student Aid Report (SAR). This document plays an important role in planning your college funding, so make sure the information is correct.
February 14th: Valentines Day
February 19th: Presidents Day
Be sure to be aware of any important financial aid deadlines, and determine if your family's financial situation have any unique circumstances that will affect your college funding.
Colleges may ask for various forms of verification. Don't freak out, it does happen from time to time. Just make sure to respond to these colleges quickly and supply them with any additional documentation that they requested.

March

Spring break is here again, and with it comes another perfect time to visit college campuses one more time (especially if you're down to deciding over 1 or two schools - the campus could be the deal maker!)
March 11th: Daylight Savings Time Begins.
March 17th: St. Patrick's Day.
State financial aid deadlines are usually earlier than the June 30th FAFSA deadline (some as early as March 1st).
March 21st: 1st full day of Spring.
Continue to update your resume with any new experience or accomplishments you have obtained, and ship them off to colleges so they get the updates.
You're soon going to be off to college, and you'll need to have some cash to throw around; begin looking for a summer job so you can stash some cash for the fall.
April

Regular college decision letters should continue to fill up your mailbox; continue to discuss your options (including financial aid) with your parents and school counselors. Now's the time to decide if any additional scholarships or private loans are going to be needed. Also, double check to make sure all financial aid packages have already been sent to you.
April 8th: Easter Sunday.
You may find yourself still on a waiting list to get into that college of choice; if that's the case, discuss any other options with your guidance counselor.
It's time for your final college decision; choose which school you want to go to, send in your acceptance letter along with your deposit money.
The next step is to decline any offers from any other colleges, letting them know you've made an alternative decision and will not be attending their college (there are other students possibly waiting to take your spot!)
If you plan on taking any further Advanced Placement Tests to qualify for specific classes, now's the time to register for them.
Your acceptance letter should contain important information regarding housing, orientation, and other aspects of your first semester that you need to keep track of. Make sure to add these important dates and notes into your ca lender.
May

May 1st: Deadline for notifying colleges on whether or not you will be attending class in the fall.
If you signed up for those Advanced Placement tests, you should be finishing them. Afterwards, make sure to send the grades over to your school.
Fill out your housing preference forms so you (and you're school) knows where you'll be living at in the fall.
If you are still on a waiting list (oh the tension!), you should finally be receiving your college's decision shortly.
Make sure you have mailed out your official high school transcript out to your school.
May 13th: Mothers Day
Respond quickly to requests and return necessary forms - when in doubt contact the financial aid office.
Contact your financial aid office and communicate with them on how you will be paying for school; respond quickly to any requests and hand in any other necessary forms they may require.
Many students will be required to take out student loans. It is important to understand how the student loan process works, the different lenders involved, how to borrow money responsibly, and whether or not you'll be needing a cosigner to assist you in obtaining the loan.
May 13th: Mothers Day
June

Calling all potential college athletes! Make sure you have sent your transcript to the NCAA Clearinghouse by now; you've been given the chance many aren't privilege to, so make sure you stay on top of your game.
A day 12 years in the making: High School graduation! You're finally free (well, sort of).
There's no doubt you probably got some cheddar as a graduation present; make sure you don't blow it all in one shot - save as much money as you can so you can live a healthy, comfortable lifestyle once you head to college in the fall.
Your college may still request various forms of information from you as they get ready to bring you in to their school; make sure to keep a copy of everything sent in case an issue arises in the future.
Begin to familiarize yourself with the course catalog that your college offers, and begin to put together your possible fall class schedule.
June 17th: Fathers Day
June 21st: First full day of summer!
Contact any friends from college, especially those that just completed their freshman year; they'll more than likely be willing to give you some important advice.
Begin purchasing any plane tickets or making travel arrangements in advance so you get to college well in advance of your first days of class.
June 30th: FASFA submission deadline!
July

July 4th: Celebrate your Independence, while you have it!
You're bound to have some roommates you'll be living with in the up coming semester; get on the phone and get to know them a little bit if you don't already have an established relationship.
Take an in-depth look into your school's website and student handbook; you're going to want to know as much as possible about your school before even stepping foot on campus.
Are you still covered on your parents health insurance? Some students may run into an often overlooked insurance situation, and now is the time to tackle it.
Many colleges will begin various orientation sessions in the coming weeks; a good idea is to register and attend one as to become more familiar with the school you will be attending.
Confirm and other school housing and parking arrangements and meal plans; don't forget taking out a renter's insurance policy.
Develop and complete a college budget, figuring in every aspect of costs including rent, utilities, food, and other living expenses you may have overlooked
Make sure you have the little things covered, such as making sure your cell phone will be able to call locally at the school without additional charges and opening a bank account near the campus.
With your roommates, communicate what things you'll each need to pack; make sure to label and note any tracking numbers if you plan on shipping your belongings away to school.

August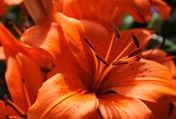 Before you head over to school, make sure you finish up any back to school shopping you'll need, and that includes anything you need to organize your dorm room.
As your first day of class looms closer, you better make sure you've picked out your classes and finalized your course schedule. Contact your professors and make sure you're fully prepared for each class before they begin.
After completing course schedule, don't forget to have your fall semester payments in before any deadlines.
Time for the big move! Say goodbye to your loved ones and get prepared to arrive on campus. You'll want to move in as far ahead in advance as you possibly can; it will take some time to settle in and you'll want to get the excitement out of the way so you can concentrate on class work.
September

September 3rd: Labor Day
Before your first day of class, you're going to want to locate each one on campus, and find the quickest route as possible between each of them. You don't want to be showing up late right off the bat!
September 11th: Patriot Day
September 13th: Rosh Shashana
Also, take the time to get out and explore the town a little bit; you're going to want to know where to grab a good lunch or where to go to pick up supplies, groceries, laundromats, and other necessities.
Important! This will be your last chances to register for any new classes; if you're dropping a class in order to take another, now's the time.
September 22th: Yom Kippur
September 23th: First Full Day of Autumn
October

October 8th: Columbus Day.
Fall Break! If you're not going back home, take the break to get completely settled in. By now you should be comfortable with your roommates and your place of residence. Take the time to spend with them outside and on the town, and get to know each other a little more to make the transition complete.
While actual dates may vary according to school, now's probably the last chance you'll have to withdrawal from a specific class with receiving a financial penalty.
October 31st: Halloween! And you thought it was all over with - make sure you get invited to a big costume party so you can experience Halloween, college style!
November

November 4th: Daylight Savings Ends.
Registration for winter classes begins, for those students who are sticking around for your winter break. Or you could go all out and take a winter vacation (why not?).
Hopefully by now you're into the college groove and fit comfortably into your class schedule. If you find yourself stressed, you may be taking on more than you can handle. Make sure to talk about any issues you're having with friends, family, and counselors at the school to make sure you're on the right track.
November 22th: Thanksgiving! Eat some turkey, watch the Detroit Lions loose again, and take a nap.
December

December 5th: Hanukkah
Time for final exams! Just a year ago you were goofing around in high school; now you're about to finish your first semester of school! Do your best and then you can take a load off for a few weeks (or the entire winter break).
Speaking of winter break, it starts now! Are you going back home? Taking winter classes? Picking up more hours at the job? Now's the time to figure out what it is you'll be doing with your time off.
Winter Break! You've spent the past two years to get where you are today; relax, forget about school for a while, and enjoy your holidays with friends and family.
December 22th: First Day if Winter.
December 25th: Christmas!
December 31st: New Years Eve = drunk! Be safe and see you next year!