College Degrees Perfect for the Geek That Wants to Succeed
In the 20th century, much of the world's economy was planted in the Industrial age, and many were brought up to learn a craft or trade to make a living out of. Academics were usually reserved for a higher class, with much of the "regular joes" focused on manufacturing and physical work to bring home the bacon. Much has changed as the the new century has hatched from its egg and begun to walk. More and more it is apparent that the need for highly intelligent minds are needed to fulfill the jobs being offered in today's economy.
So instead of using all that mind power to fix that broken race car and the rest of your energy debating the pros and cons to that X-Men sequel, get off your butts and start planning for your future. If you haven't figured it out yet, here's 25 degree programs you might want to consider.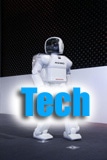 1. Computer Science
The degree programs for computer science are tricky ones because, as technology evolves at such a rapid rate, so do the educational programs associated with it. Fortunately, the parameters of such an education are large enough that many options will exist for the student upon graduation.
Career paths include hands-on hardware applications as well as technical software development; both are sure to please any fan boy. Plus, let's face it: you already spend too much time online every day and you jump out of your seat anytime someone has a computer problem. Why not get paid for it?
2. Security
One of the only things stopping people from embracing any technology is the security pitfalls that may be associated with it. And as technology creeps even further into our everyday life, we're gonna need those equipped with the knowledge and technical know-how to properly take care of the problem.
Whether it be network or web based, it will be your job to protect people and information from outsiders. Make sure that everything is safe and secure and that "you are the law" by completing a degree in network or information systems security; your country and identity depends on it.
3. Telecommunications
The world of television, radio, and the internet is based on one very basic principle: communicating ideas from one person to another using media. With a telecommunications degree, you will be responsible for the means to make sure that communication exists.
For those who have a passion in the the arts and entertainment, but aren't too keen on the creative side, the technical aspects of the industry are there for your true colors to shine. Digital technology will be the focus as more mainstream media and communications transform to new mediums and it will be your expertise that will make the transitions to these technologies successful.
4. Web Design & Development
Perhaps one of the best programs for any geek out there is the field of web design and development. For those who have a more creative side and like to dabble in the arts, there's the design angle. Others who are more technical and are into programming more that art can take the development route.
Either way, by getting into a career on the web, you get to handle different kinds of media applications along with technical aspects that ordinary joes just don't understand. Plus, the work you do gets to be seen by millions online and is at the forefront of many business objectives in today's economy. An area that will only continue to grow.
5. Technology Management
So far we've covered some different technology programs and how they affect the future of business and industry. In what has become an age from one school of thought from the Industrial age into the new classroom of the Information age, people will need to be trained to motivate and innovate as this transition takes place.
The role of those with technical know-how complimented with important leadership skills have a future in technology management. Their roles will involve creating and guiding the appropriate people and systems to make these transformations take place so business can continue to operate and thrive in the 21st century.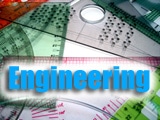 6. Aerospace
Wanna be involved with developing aircraft or spacecraft? Of course you do, you're a geek. You've been waiting your entire life to say "She may not look like much but she has it where it counts, kid" while on-lookers gawk at some crazy looking space plane that you helped construct.
Get up, spread your wings, and fly like your Japanese-influenced Saturday morning cartoon heroes did by landing a job with your aerospace engineering degree. You'll have to deal with being constantly referred to as a "rocket scientist", but it's a small price to pay to be at the forefront of space exploration.
7. Mechanical
Do you get excited when someone's having a conversation about thermodynamics and kinematics? If so, then you're probably sitting in front of a TV watching re-runs of Modern Marvels. It's okay - you're destiny lies in mechanical engineering.
Jobs and careers associated with mechanical engineering often include the design and construction of almost everything we depend on, from buildings, bridges, and automobiles to more sophisticated areas like robotics and mechatronics; these newer technologies often involve other aspects of engineering like software and electrical studies. Whatever field you end up in, you'll always be happy to be in charge of taking things apart and putting them back together.
8. Industrial
If you enjoy the "how things work" element of engineering, but also love working with and motivating others, then you might want to pursue a career in industrial engineering. These engineers are responsible for developing and maintaining the proverbial "machines" that operate successful businesses all over the world.
Like the great Generals of the past (and the one's you control in Age of Empires), you'll be responsible for managing the operations of a business, including the management of material, waste, time, and most of all, people. The success of many businesses depends heavily on it's engineering; do well, and expect glorious success.
9. Civil
One of the oldest forms of engineering education, civil engineering has close ties to aspects of mechanical engineering, mainly because of it's development of large public works that make everyday life possible. When you think about civil engineering, thing big, and think about all the aspects of your city or town that you take for granted.
Aspects include our rail and road systems, sewer systems, power facilities and water supply, and other major factors that control our environment. Remember playing that first SimCity back in '95 when you should have been paying attention in 7th grade computer class? If you don't, that means this author is too old; if you do, then you have a good grasp on the logistics of being a civil engineer.
10. Environmental
Much emphasis has been placed on environmental engineering in the part few years, and more will be placed in the near future, as global warming becomes a hotter issue in the world around us. As an environmental engineer, it's your job to play Captain Planet and do what you can in the fight to make our environment a better place.
Between chemical, biological, and radioactive pollutants constantly being used in either controlled forms or as terrorist threats, you will be responsible for making sure that all aspects of the environment are clean and safe, and to organize systems into place that will ensure its safety for future generations.
Business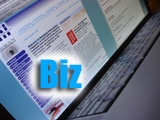 11. Advertising
Working in the advertising business is more and more becoming a geek's dream come true. Your ultimate goal and job is to increase the revenue and profits of your employer by strategically placing advertisements in all different kinds of media.
The technology being used to do this is probably the most appealing aspect of the ad business, as more and more ad money is being spent online and product placement in video games continues to grow. Here you'll be able to put your creative talents to use in technologies you always dreamed about being involved in.
12. Economics
Using your abilities developed over years of playing Final Fantasy, a degree in economics will prepare you to deal with the supply and demand of all the worlds' resources, and the politics involved to boot. You'll either be working in the business world, talking in ever geeky Wall Street speak or doing the same for the government like in the Department of the Treasury.
Don't fret however, you're life hasn't changed that much; you'll still be analyzing data all day, locating different resources around you and trying to calculate and forecast what these resources may do for you in the future. They may not be magical potions or special armor, but the goals are all the same.
13. Finance
Time to bust out those calculators four eyes, 'cause it's time to crunch some numbers. In the financial industry, he who controls the money is the most loved; that is, if you bring good news. Let's make sure you're always doing that.
Whether it's in accounting, capital or debt management, you'll be in charge of making sure everybody stacks their chips right. And through it all, you'll learn the secrets to retiring with a vault of coins in the bank that will make Uncle Scrooge jealous. Just make sure you're math's correct, or you'll bring down the whole house, Enron style.
14. Public Administration
So, you wanna change the world tough guy?: Of course you do, you're intelligent. You don't understand how our current administration could possibly have done that wrong, and you voice your opinions on your personal political blog, in between planning roles for tomorrow's D&D meet-up (you are, after all, the Dungeon Master.)
Careers in public administration programs include obvious political roles on Capitol Hill, foreign policy, and other important government affairs in addition to roles in non-profit and other public organizations and associations. For those who dream of the podium and changing minds (without the help of a 12-sided die), this program is for you.
15. Sports Management
Let's be real here. You don't play too many sports. Between studying, Battlestar Galactica, and trips to the comic shop every Wednesday, you just don't have the time. Add to the fact that you can barely see the ball, even with those think tinted shades you rock, sports are just not your thing. That doesn't mean you're not excited for the NFL draft every March (you've done all the calculations and just know who Buffalo's taking in the second round), and doesn't mean you can't get a job in the field.
With a sports management degree, you'll be in the heat of debate with your fellow ESPN commentators and million dollar agents. Who knows? I hear T.O. needs a new agent, so why can't you step up to the plate?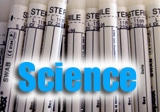 16. Biotechnology
Being at the forefront of biotechnology is in your future if you find hanging around the laboratory more fun then a night full of W.O.W. With a job in biotech, you'll have plenty of options to get your hands "dirty", whether it's in the lab conducting research, quality control and validation of that research, or communicating ideas with business and the media.
Biotech is always bound to keep you in deep geek conversation with anyone who's on the same page as you (i.e. other biotechies), and when the next big thing happens, in conversation with everyone else. If you're comfortable with controversy, put on the lab coat and help the world develop a little more.
17. Aviation
Aviation programs exist for those "Top Gun" fans who are too smart for the military (or the balls to pilot a fighter jet).You'll still be in the air as aviation science degrees are perfect for the budding commercial pilot.
Study in the field could also land you a job either in aviation design, airport support, management, and security, or on the pad managing ground crews. Many of you who spend entirely way too much time hand painting Revel 727 model kits, complete with moving landing gear, will want to take a closer look at aviation as a possible college degree.
18. Physics
Many, many important jobs exist out there for those interested in the area of physics. And how can you not be? Acoustics, geophysics, optics, particles - the building blocks of the entire universe are at your disposal.
Don't even try to act like you don't know what I'm talking about; I know you have that issue of Solar, Man of the Atom tucked under your pillow. Aristotle, Einstein, Hawking - just a few names I'm gonna throw out there for you. Normal people can work their normal boring jobs; in physics, you're bound to do something amazing.
19. Chemistry
Whether working in a government crime lab or in an underground drug lab (whoops, did I just say that?), chemistry programs prep the student in taking their love of exploding liquids and gases to a lucrative career playing with the Periodic Table. Industries awaiting your arrival include the already noted pharmaceutical, petrochemical (products made from raw materials), and environmental chemistry, in addition to less threatening sectors like the food and beverage industry. How cool would it be to be the chemist behind someone's favorite beer or wine? Too cool.
20. Mathematics
No geekazoid college degree list would be complete without a serious mathematics program. This isn't your mom's eighth grade algebra class; I'm talking about some "Good Will Hunting" mathematics here. Believe it or not, there are plenty of non-academic mathematic careers out there, and they're all pretty awesome.
And if you're having a hard time deciding what to do, just remember that mathematics plays an integral role in many of the other degree programs on this list, most notably science, engineering, and technology programs. Without qualified mathematics, none of them would even exist.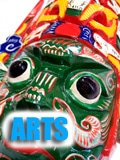 21. Video Game Design
Do I really need to go any further? With a degree in video game design, you'll be responsible for programming the future of one of the hottest and profitable forms of entertainment that ever will exist.
A blend of computer technology, graphic design, and visual storytelling, you'll be in geek heaven designing characters and worlds you only envisioned in your dreams. Be a part of the next-generation of video-gaming and bring new excitement to the world in the ever-evolving world of video game design.
22. Animation
While aspects of an animation degree (and any degree associated with the arts ) lie heavily in the video game industry, not everyone is interested in being apart of the next upgrade of Everquest. Many who grew up watching the "Robots in Disguise" still have a passion for the art form of animation, and have plenty to look forward in pursing a career in the art.
With the success of many different computer generated animation films and TV series over the past few years, expect plenty of demand in the years to come for creative and talented individuals who are passionate about the subject.
23. Film
Interested in following in the footsteps of Lucas & Spielberg? How about Jackson or Raimi? Whoever your influence, it's easy to see why you'd want to pursue a degree in film studies.
There's something very gratifying about creating an imaginary place where people forget about there trials and tribulations for two hours and get lost in a world that your are responsible for creating.
24. Music
Break out the guitar Ted Nuget, 'cause it's time to rock. Or maybe your destiny lies in a different realm with a cello and a little more prestige. Whatever the career path, you'll never know unless you follow down the path of a degree in music studies.

Learn the theory and find your place on stage by using your musical talents

and chasing the dream. And even if playing the instrument is not in your cards as a full on career, you still have plenty of options in teaching or working in the business element.
25. Writing
Sure, there are many wonderful ways to use your creative juices to get your geek on. Some of you, however, are a little more traditional at heart and have a way with words. While the visual aspects of video games and film may be entertaining, it's the story behind it all that really moves you.
With a degree in creative writing, you'll learn all the stops of how to move the story along and hopefully create opportunities to write the great epics of your time, or to collaborate with others and do the same as a team.
So there you have it young gun. It might take you some time to really think hard about what it is and what you want to do, but at least you have a better idea. So when the time comes to pick your fate, just remember your who your heroes are and what made them important (and I'm not talking about the Green Lantern here.) Figure out what it is that you enjoy the most and what it is that you want to be remembered for. Then get balanced and take the dive; if you follow your heart, the water will be just fine.