Lawrence Mao is part of the University of North Florida's Chemistry and Physics Department. Aside from being a fan of sports and computers, Professor Mao has been involved in numerous physics and astronomy projects, many for the University of San Francisco where he used to teach.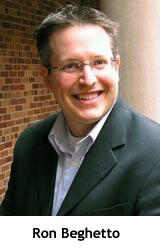 With a PHD in educational psychology, Dr. Ron Beghetto is an Assistant Professor of Educational Studies at University of Oregon. He has received numerous awards for his teachings at various colleges. Beghetto is known for his unique ideas regarding childhood development and education.
Vandon Jenerette teaches sociology at two schools, Coastal Carolina University and Southeastern Community College. In addition to being an award-winning professor, Van has also served as a Policy advisor to U.S. Rep. Henry Brown, 1st Congressional District, South Carolina in addition to many military accolades.
Joseph Csiscila is an associate professor of the Department of English Language & Literature at Eastern Michigan University State University. His teachings tend to focus on 19th and 20th century literature, with a fondness for such classic authors as Mark Twain and William Faulkner.
Research professor and lecturer Slawomir Piatek works in the Department of Physics at Rutgers, the state University of New Jersey. You have to respect a man who's thesis was titled " Mass-to-light Ratios in Dwarf Spheroidal Galaxies and Globular Clusters.
Recent Award-Winning
Michael Krische teaches organic chemistry at the University of Texas at Austin. He was recently awarded the Dowpharma Prize Lecture Award and the Elias J. Corey Award to add to the numerous scholarly awards he has won, dating back as far as 1989.
Theoretical Ecology professor Lord Robert May is president of the Royal Society and has been a teacher at colleges such as Princeton and Oxford. May has held many Political offices and honorary titles and just obtained the 276-year-old Copley medal for his contributions to ecology and mathematics.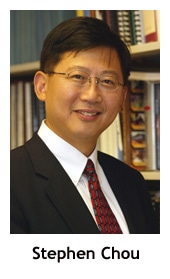 Steven R. Thorley is a professor of finance at Brigham Young University, and most recently won the universities most prestigious award, the Marriott School of Management's 2007 Outstanding Faculty Award. He is frequently cited in The Wall Street Journal and other major financial publications.
Professor Kaichang Li of Oregon State University was part of a the team that won the 2007 Presidential Green Chemistry Challenge Award for the Greener Synthetic Pathways category. Professor Li is the associate professor of Wood Sciences and Engineering at OSU.
Stephen Chou is the Professor of Engineering and the head of the NanoStructure Laboratory at Princeton University. Professor Chou has received the Nano 50 award from Nanotech Briefs magazine for is contributions as a world leader, pioneer, and inventor in a broad range of nanotechnologies
As a professor of Chemical and Biomolecular engineering at the University of Illinois, Nikolaos Sahinidis has been a part of the optimization of the many challenging computational problems involved in chemistry, biology, and medicine. Last year Nikolas won the 2006 Beale-Orchard-Hays Prize from the Mathematical Programming Society.
Samantha Power is the Professor of Practice of Global Leadership and Public Policy at Harvard's John F. Kennedy School of Government. In addition to being a professor, she is also a journalist and writer of the Pulitzer Prize winning book, A Problem from Hell ­ America and the Age of Genocide.
Floyd D. Weatherspoon, Professor of Law at Capital University Law School, was honored with the 2005 "Keys to Access" award presented by CADRE, the Consortium For Appropriate Dispute Resolution in Special Education in Eugene, Oregon.
Debbie J. Cherney is the Associate Professor of the Department of Animal Sciences at Cornell University, and recently received the 2007 Professor of Merit award. her current studies involve production of high quality dairy feed while allowing for environmentally and economically sustainable farm systems.
Jami Fullerton teaches teaches undergraduate advertising and graduate level mass communication courses at the School of Journalism and Broadcasting at Oklahoma State University. Jami was named the Headliner Award winner for 2007, an award given to women such as Barbara Walters and Rita Crosby in the past.
As Professor of Law and Co-Director of the Center of Law Studies at Saint Louis University School of Law, Thomas L. Greaney has done much in the area of law to achieve his current professional status, with over two decades of teaching under his belt. Recently he was named the 2007 Jay Healey Health Law Teachers Award Recipient
Roger D. Traub, MD, Professor of Physiology and Pharmacology at SUNY Downstate Medical Center, has an interest in the behavior of networks of hippocampal and cortical neurons, and how they generate population phenomena. It's no surprise with a hobby like that he was just given Humboldt Research Award, the highest prize awarded in Germany to foreign scientists
Thomas Levenson, author of Einstein in Berlin; Measure for Measure; A Musical History of Science is also an Associate Professor of Science Writing at MIT and winner of the inaugural Walter P. Kistler Science Documentary Film Award for his work on the NOVA miniseries "Origins."
Peter D. Weigl, professor of biology at Wake Forest University, recently was awarded the Joseph Grinnell Award for Excellence in Education by the American Society of Mammalogists. Weigl studies include the fields of ecology, behavior, comparative physiology and evolutionary biology.
Ted Shortliffe, founding dean and Professor of Medicine at the University of Arizona College of Medicine-Phoenix, has recently received the highest honor for lifetime achievement in biomedical informatics by the American College of Medical Informatics.

Professors who Blog
Dr. Sherman Dorn, an education professor at the University of South Florida, has has devoted his adult life to questioning our central assumptions about education. Dorn discuses the inconsistencies of our education through his blog and brings a unique perspective to examining the history and politics of education.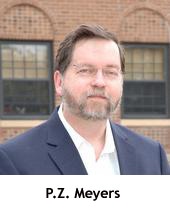 Paul Zachary "P.Z." Myers, a University of Minnesota professor of biology, is also a blogger who works in the department of evolutionary development biology; obviously his work is heavily involved with the constant conflicts around the theories of intelligent design.
Jim Maule, a Villanova University professor who blogs about such legal topics as tax law, legal education, the First Amendment, and religion. His personal blog is a sometimes lighthearted approach to what can at times be dry tax or legal information.
Greg Mankiw's Blog deals with "random observations for students of economics." Greg is a professor at Harvard University where he teaches Introductory Economics in addition to other courses, and has authored the book Principles of Economics.
Jack M. Balkin is the Professor of Constitutional Law and the First Amendment and Director of The Information Society Project at Yale Law School. Professor Balkin discusses topics related to his teachings at his personal blog, Balkinization.
Glenn H. Reynolds is one of the most distinguished professors of the faculty at the University of Tennessee. Mr. Reynolds explores his various law interests on his blog, instapundit.com, including law, technology, and constitutional law, among others.
Henry Farrell is Assistant Professor at the Department of Political Science and Elliott School of International Affairs of the George Washington University. Professor Farrell actually writes on two different blogs, one discussing political science papers and another joint blog known as Crooked Timber.
Eugene Volokh, the Gary T. Schwartz Professor of Law at the UCLA School of Law, teaches such law subjects such as free speech law, criminal law, copyright law, and laws related government and religion; you can catch some of his thoughts at his blog The Volokh Conspiracy.
As the George R. Ward Professor of Law at UNC School of law, Eric L. Muller has quite a lot of law-based knowledge to share with the world. And share he does, as Professor Muller discusses his law insight at his personal blog , Is That Legal?, in addition to book published a few years back.
Jacob T. Levy, a Professor of Political Theory at McGill University in Montreal, discusses areas of research including federalism, multiculturalism and nationalism on his blog. He has also been published numerous times including the book The Multiculturalism of Fear.
Daniel W. Drezner is the Associate Professor of International Politics at the Fletcher School of Law and Diplomacy at Tufts University. Daniel blogs about "politics, economics, globalization, academia, pop culture... all from a untenured tenured perspective."
Mark A.R. Kleiman blogs at Samefacts.com, the "reality based community", which deals with various topics about law and politics. Mark is Professor of Public Policy in the UCLA School of Public Affairs, where he teaches students about drug abuse and crime control policies.
Chris Bertram, Professor of Social and Political Philosophy at the Department of Philosophy, and Head of the School of Arts at the University of Bristol, is a blogger along with the aforementioned Henrey Farrel at Crooked Timber, in addition to his 2003 book Rousseau and The Social Contract.
J. Bradford DeLong is a former Deputy Assistant Secretary of the U.S. Treasury in the Clinton Administration and now Professor of Economics at the University of California. He blogs about politics and economics as well as being a research associate of the National Bureau of Economic Research.
Kieran Healy is the Assistant Professor of Sociology at the University of Arizona. Professor Healy maintains a personal blog which deals with concepts such as the social basis of self-interest and altruism, and the organization of exchange in human goods, in addition to also being a member of Crooked Timber.
Celebrity Professors
If you've been living in a cave for the past couple of years, you probably have never heard of Paris Hilton. The rest of us can't seem to get away from the hotel heiress/pop princess, who was recently offered $1 Million to teach a class on "how to build your brand".
When The Dalai Lama shows up to your school, you better shut up and pay attention. His holiness has been known to travel the globe, spreading his ancient Buddhist teachings to students at numerous colleges.
Jose Maria Aznar served as the Spanish Prime Minister until 2004. Since then, he has been appointed the Distinguished Scholar in the Practice of Global Leadership at Georgetown University, There he teaches two seminars on contemporary European politics and trans-Atlantic relationship
Another celebrity professor that can be seen on the campus of Georgetown University is George Tenet. Professor Tenet is the former Director of Central Intelligence for the CIA. His title now is as Distinguished Professor in the Practice of Diplomacy at Georgetown.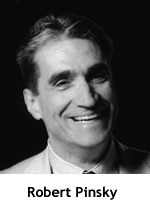 Elie Wiesel has been through more than probably everyone on this list combined. As a survivor of the Holocaust, Wiesel has authored over 40 books, many related to his experiences of the incident. Since 1993, Wiesel has been visiting professor of Humanities at Eckerd College in the winter months.
Robert Pinsky is a the popular poet laureate to the U.S. Library of Congress. He has published many books related to poetry and has appeared on television shows such as The Simpsons and The Colbert Report. Pinsky is also Professor of English at Boston University.
Historian and playwright Howard Zinn is usually known for activism or his popular bestseller, A People's History of the United States. In addition to his writing, Zinn shares the same campus as Roberty Pinsky at Boston University as a Professor of Political Science.
Richard Holbrooke has held many different job titles throughout his career, including banker, editor, Secretary of State, and ambassador to the United Nations. Yet another title is professor-at-large at the Watson Institute for International Studies at Brown University
Professor Alex Filippenko is known throughout the world, if not the galaxy, for his work in the field of Astronomy. Black holes and supernovas have been just some of Alex's claims to fame as Professor of Astronomy at the University of California, Berkeley.
Charles Ogletree has been referred to one of "America's 100 Most Influential Lawyers" by the National Law Journal. In addition to authoring several books on his legal knowledge, he has enlightened students as a law professor at Harvard Law School.
Newsworthy Professors
Columbia astronomy professor Arlin Crotts recently uncovered the mystery behind Transient Lunar Phenomena (TLPs). For over 400 years scientists have been stumped about the changes of color in the moon; Crotts has attributed the changes to lunar gases are released into the atmosphere.
Scott Armstrong, a Wharton School, University of Pennsylvania Marketing professor, recently made headlines by betting Al Gore $10,000 that Gore's theories of global warming are wrong. Armstrong bets that if temperatures stay the same and don't rise, he'll donate the money towards charity.
University of Maryland's Institute for Advanced Computer Studies professor Uzi Vishkin recently rocked the tech world with news that he figured a way to put the power of a supercomputer right in your lap. Vishkin's parallel processing computer is up to 100 times more powerful than today's home PCs.
Mahzarin Banaji, , recently turned heads with her study about how self-esteem effects individuals across different cultures. Her work on the study deals with how different cultures are raised to think that they are superior to the other cultures that co-exist with them.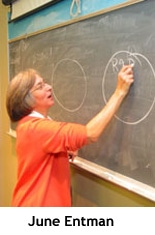 Joel Becker, an associate clinical professor of psychology at the University of California at Los Angeles, was recently put on the hot seat after giving a speech about STD's at a Boulder, CO highs school, where he encouraged students to have sex and do drugs, only in the safest ways possible of course.
Henry Jenkins, a professor at MIT, has recently been the inspiration Alliance for a Media Literate America, an event that gathers scholars together to discuss how our younger generations are learning more than they did in the past from their interactions in the digital world
Professor June Entman, who teaches Law at The University of Memphis, recently made a bold move by not allowing her students to bring their laptops with them to class. Entman argued that students rely to much on technology and need to take notes the old fashioned way.
Dartmouth College engineering professor Victor Petrenko made all of our lives a little easier when he recently developed a film that could be used to "de-ice" objects such as the windshields of our cars, a common annoyance we all have to go through in the winter.
Michael Wesch, an Assistant Professor of Cultural Anthropology at Kansas State University, has been mentioned many times over the past year for his short online video "The Machine Is Using Us", which illustrates the impact of online technology on human interaction, and how the Web has evolved to reach its current state.
Cheng Chin, an Assistant Professor in Physics at the University of Chicago, was the first to set a group devoted to studying ultracold atoms and molecules at the school. Recently he created a vacuum chamber that replicated the hot atmospheric conditions that created the big bang.
Professor John Pendry, from Imperial College London is well known for his with surfaces. Recently Professor Pendry was asked to observe a breakthrough experiment that delivers power to devices without the need for wires.